Plastic Dosing Spoons (Measuring Spoons)
Our plastic dosing spoon (plastic measuring spoon) is translucent, keep every dose accurate with popular medicine spoon, short and long handle models available. all plastic doser spoons with graduations or no graduations are suitable for dispensing both powders and liquids for the following area:
Pharmaceuticals
The food industry
Phytosanitary products
Veterinary products
Animal food

The right as below is 5ml single end spoon and the left is doubel end spoon.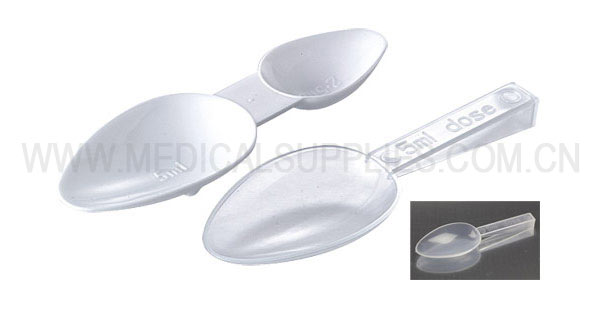 Our plastic dosing spoons with graduations, same as dropper bottles, oral syringes, measuring cups and other measuring helpers, deliver the correct dosage to ensure your customers get better and remain healthy.

Standard material of dosing spoons:
Transparent PP
White PS
Natural HDPE.
Shengshide Packaging wholesales Plastic Dosing Spoons (Measuring Spoons), Just 2000pcs get wholesale price, now.