Amber PP Vials with Child Resistant Snap Safe Cap
The light PP vials with safe snap top cap ( Child Resistant Cap) are available in a variety of sizes from 6 dram to 60 dram. These vials could possibly be used to those family with children.
Easy open
Economic
PP plastic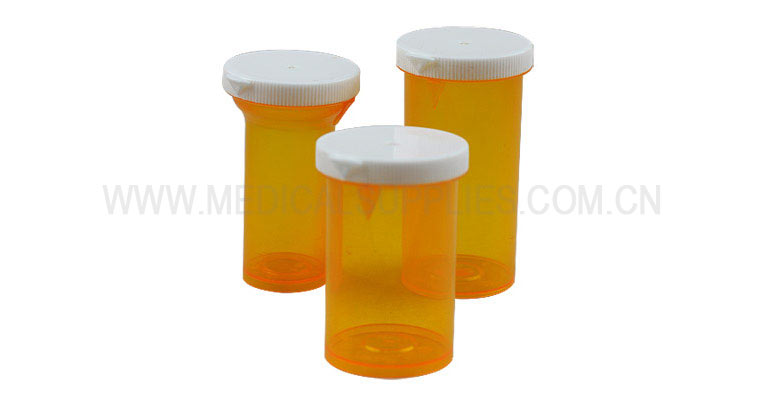 The cap for the PP vials is a one-piece plastic snap cap.
The safe snap cap is opened by aligning the tab on the cap with the arrow on the container and then pushing up on the tab. The inside of the cap has a rectangular ridge in the same location as the tab. The rectangular ridge inside the cap fits into a groove in the container neck finish where the arrow is located, allowing the package to be opened.
Child-resistant Caps Isn't Childproof

Child-resistant packaging or CR packaging is special packaging used to reduce the risk of children ingesting dangerous items. This is often accomplished by the use of a special safety cap. It is required by regulation for prescription drugs, over-the-counter medications, pesticides, and household chemicals. In some jurisdictions, unit packaging such as blister packs is also regulated for child safety ......
Shengshide Packaging wholesales Amber PP Vials with Child Resistant Snap Safe Cap, Just 2000pcs get wholesale price, now.