Glass EPA Vials
The Environmental Protection Agency (EPA) mandates the testing of samples for levels of potentially hazardous elements as part of its program for monitoring the level of environmental contaminants in some country. Both water and soil samples may be required. Glass Vials that meet these requirements are called EPA vials, or sometimes VOA vials (volatile organic analysis vials). Shengshide sells EPA vials for environmental industry lab use.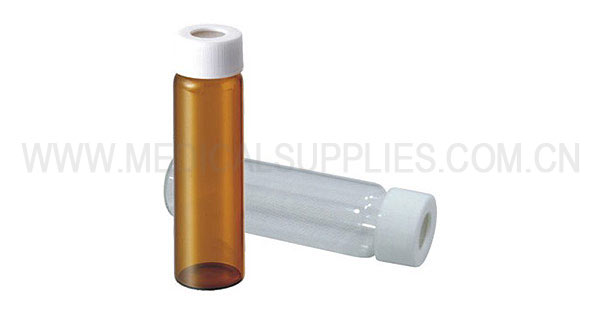 Flat bottomed EPA vials are available in 20 ml, 40 ml, and 60 ml sizes. These vials are made of chemically inert clear Type I borosilicate 33 expansion glass, or for light sensitive samples, of amber 51 expansion glass. Caps are sold separately.
Relative EPA Vials
Shengshide Packaging wholesales Glass EPA Vials, Just 2000pcs get wholesale price, now.