Veterinary Fecal Diagnostic Kits
There are two parts plastic container. The fecal test kit includes fecalyzer cylinder cap and strainer with instructions.
The kits is also called veterinary diagnostic test kits for urinalysis and fecal occult blood, fecal test kits is for short. The disposable fecal kits is designed for simple and hygienic collection of fecal material in clinic or by your client. Using flotation solutions to do simple test to detect various gastrointestinal parasite eggs. Easy accurate disposable and standardized system for diagnosing internal parasites in all animals.
The fecal test kits can be used as a fecal collection container.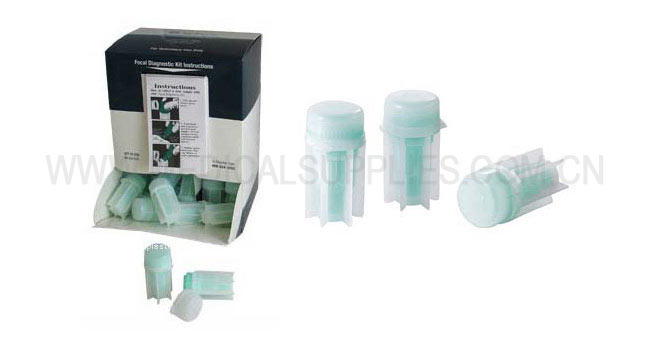 Easy to use instruction printed on the box
50 pieces per box
50 pieces per bag for refill
Features of Disposable Fecal Diagnostic Kits
Decrease the risk of false-positive fecal exams.
Lower the risk of transmission of zoonotic diseases to clinic staff.
Spend less time washing loops and more time with clients.
Maybe Interested in
Shengshide Packaging wholesales Veterinary Fecal Diagnostic Kits, Just 2000pcs get wholesale price, now.